Tryouts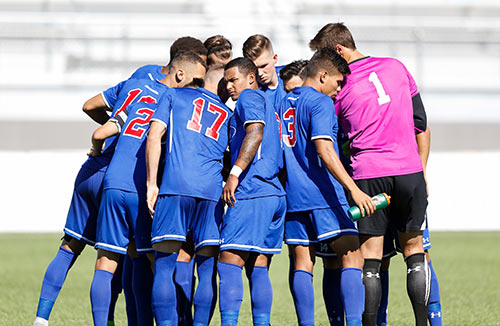 Midland-Odessa FC 2017 Tryouts
When: Saturday, May 13th from 10:00 a.m. to 3:00 p.m.
Who: Midland-Odessa FC - 1st season in the National Premier Soccer League (previously a Premier Development League team and PDL National Semifinalist in 2016 as Midland/Odessa Sockers FC)
What: We are an AMATEUR team team that play from May-July, so all college eligibility will be retained
Where: Grande Communications Stadium, Midland, TX • 801 N Loop 250 W (corner of Loop 250 & Hwy 191)
Cost: $35.00
Other: We provide housing (apartments/host homes) and food to our players throughout the season
Click here to register! (all registrations are done online)
Head Coach: Matt Barnes (4th season - also the Head Coach at St. Mary's University in San Antonio)
---
For more information on tryouts, please contact Midland-Odessa FC General Manager, Soccer Operations Jeff VonHolle by phone at 432-520-2255 ext. 204 or by email at jvonholle@midlandrockhounds.org
---
CLICK HERE TO VIEW OUR RECRUITING BROCHURE!